Our Customer Service Mission

Everything Matters!

We will:

Remind ourselves constantly that if we don't take care of our customers, someone else will
Continually service our customers according to their needs not ours

Provide solutions that our customers want
Behave with personal integrity, group honesty and fairness
Provide better VALUE to our customers than any of our competitors
Encourage our people and customers to make meaningful contributions to our joint prosperity, we love feedback
Treat your concerns as an opportunity to put things right
Have fun because today will be a great day!

Call

(03) 9580 7788

to talk to our experienced team about your piano moving needs.

Our opening hours are Monday Friday 8.30am-5.30pm. All web enquiries will be responded to within 2 business hours.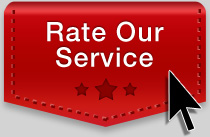 "Very impressive service, kept to time frame provided. Overall, extremely courteous and helpful. Would highly recommend"
Anne
Highett