Piano Rental - Long and Short Term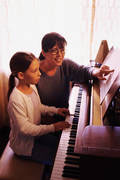 Have you always wanted to play the piano?
Do you want your children to learn how to play?
Do you need extra time practicing for a recital or exam?
The team at Network Piano Carriers can arrange short or long term piano rental for you. With cost-effective rates and a professional service; we can arrange all your piano rental needs.
Please visit our online
gallery
to view our rental pianos today.
All our pianos are stored in our clean warehouse ready to be loved and used by you!
Call
(03) 9580 7788
or fill in the form below for more information.
Our opening hours are Monday Friday 8.30am-5.30pm. All web enquiries will be responded to within 2 business hours.